현재 위치

본 제품은 배터리 충전기가 별도 제품 입니다.
The Veles 29-inch Catamaran looks as good as it performs. It has much in common with the Blackjack 29, but has some new tricks up its sleeve-including an updated hull and a 6-pole 2000Kv motor that is more efficient and powerful. On 4S LiPo, the motor can propel the boat to 45+ miles per hour. With 6S power, this boat can hit speeds of 50+ miles per hour. The Veles 29 has an anodized, inline, adjustable propeller strut, offset rudder with water pick up, and stainless steel propeller. This boat is responsive and predictable, making it easy to drive. Whether this is your first RC watercraft or you've been driving boats for years, you'll love the speed, power and handling of this slick catamaran.
<참고용 동영상>

In-Depth Features:

Hand-laid Fiberglass Composite Hull and Canopy: Laid in three layers of fiberglass and hardened with high-strength resin, the hull and canopy are built to last! The hull's stiffness allows it to be more predictable-it deforms far less than heat-molded hulls and can withstand speeds in which most heat-molded hulls would fold. Fiberglass constructed hulls are built for performance just like the real boats you see racing offshore.
Optimized Hull Design: The hull design features redesigned, stepped ride pads like real 1:1 catamarans. These steps give the boat a smoother ride along the water and ultimately provide more precise steering responses. The hull's design merges the best features of Pro Boat models such as the Miss Geico and Blackjack 29. The canopy has four thumbscrews that secure the hatch in case of crashes.
Removable Injection-Molded Interior: Thanks to the interior's composite material, there's no need for an inner wood structure. To remove the interior, simply unbolt it for servicing.
Powerful 2000Kv 6-Pole Marine Motor: This powerful 36x56 mm motor features the same Kv as the motors of our other 29-inch boats, but offers more speed on less voltage when paired with the stainless steel propeller included with the boat. You no longer need to run 6S power to get 6S speeds.
Adjustable Aluminum Propeller Strut: The adjustable aluminum propeller strut lets you completely tune your boat for optimal performance in changing water and wind conditions. The flat bottom on the propeller strut acts like a trim tab and makes adjustments much more precise. With the propeller strut, even small adjustments go a long way.
Break-Away Rudder with Water Inlet: The Veles uses a break-away rudder to safeguard the rudder and transom from floating objects or in the event the boat runs on shore. The water inlet helps cool the electronics even at low speeds and increases flow with forward momentum.
Spektrum™ DX2E 2.4GHz Transmitter and Receiver: The Spektrum DX2E 2.4 radio system and receiver with DSMR protocol provides precision and total control. The DX2E allows you to properly adjust your rudder travel. Other features include low-battery detection and failsafe.
High-Torque Waterproof Steering Servo: The high-torque steering servo offers peace of mind because the boat will stay in the direction you point it despite tricky water conditions.
Features:
Hand-laid fiberglass composite hull
Hand-laid fiberglass canopy
Removable composite interior
Powerful 2000Kv 6-pole marine motor
Adjustable aluminum propeller strut
Break-away rudder with water inlet
Updated propeller design
Spektrum DX2E 2.4GHz transmitter and receiver
High-torque waterproof steering servo
Water-cooled electronics
Specifications:
Length: 29 in (736mm)
Beam: 10.5 in (266mm)
Motor Size: 6-pole 2000Kv
Weight: 5.25 lbs (2380g)
Radio: Spektrum DX2E
Speed Control: Dynamite 120A
Hull Material: Fiberglass
Trim Scheme Colors: White and Silver Decals
Prop Size: 1.7" x 1.6"
Hull Type: Catamaran
Battery: 5000mAh 50C+ Lipo x 2 (2S or 3S) with EC5 Connector
Kit/RTR: RTR
Scale: 29-inch
Drive System: Flex shaft
Experience Level: Intermediate
Recommended Environment: Outdoor
Is Assembly Required: No
Includes:
(1) Veles 29 Catamaran Boat
(1) Spektrum DX2E 2.4GHz Transmitter
(1) Spektrum SR310 DSMR 3-Channel Receiver
(1) Dynamite 120A Marine Brushless Marine 2-6S ESC
(1) Dynamite Marine Brushless Motor, 2000Kv
(1) Spektrum 3KG Plastic Gear Servo
(1) User Manual
Needed To Complete:
(2) 2S-3S 5000mAh, 50C LiPo Batteries w/EC5 Connectors
(1) Lipo Battery Charger
(4) AA Batteries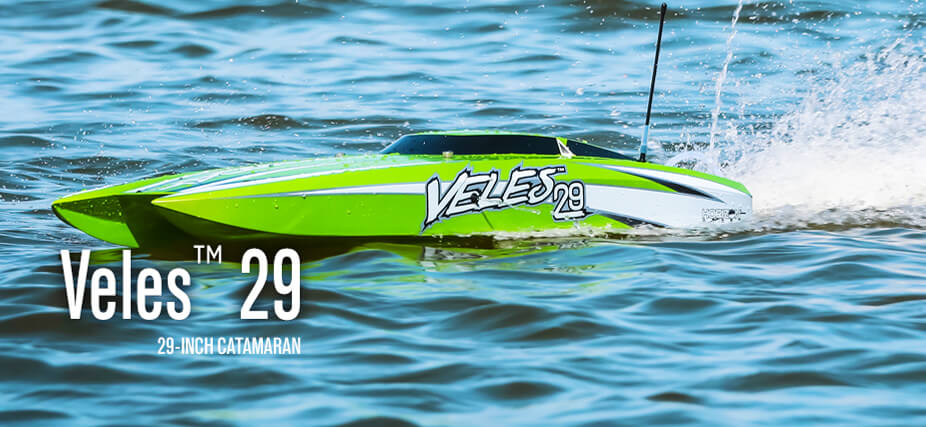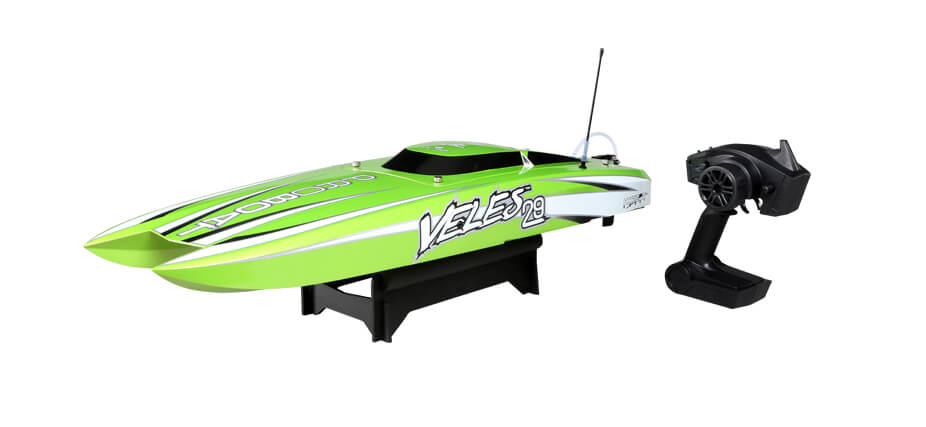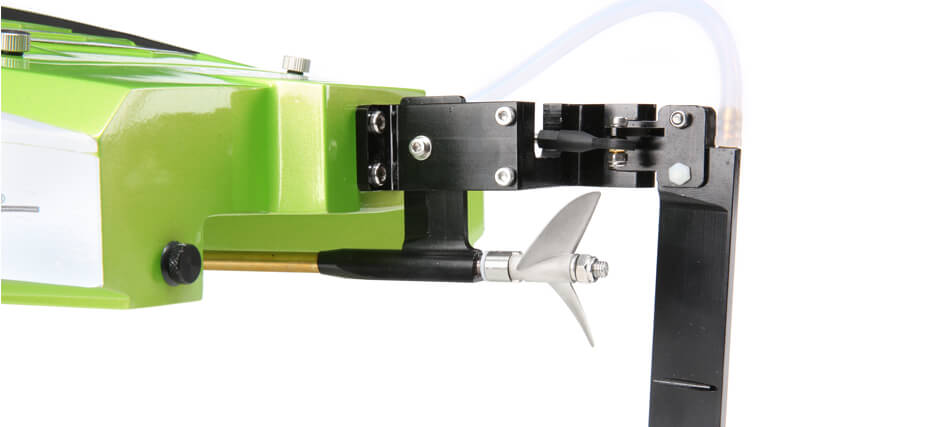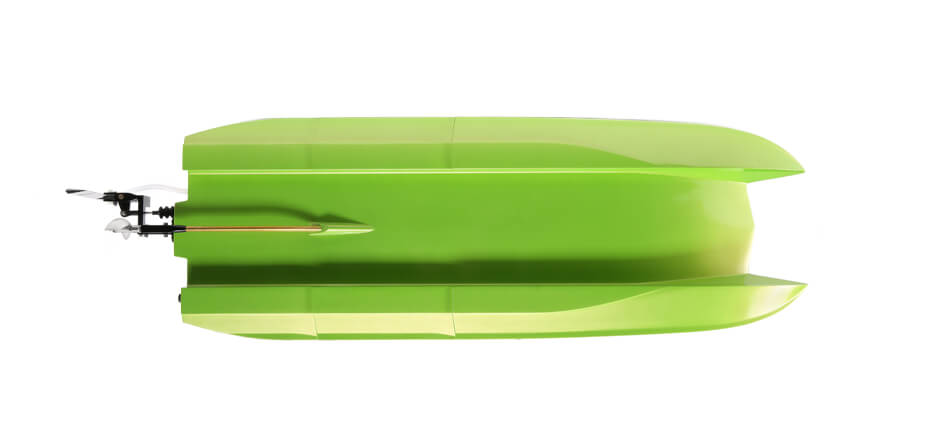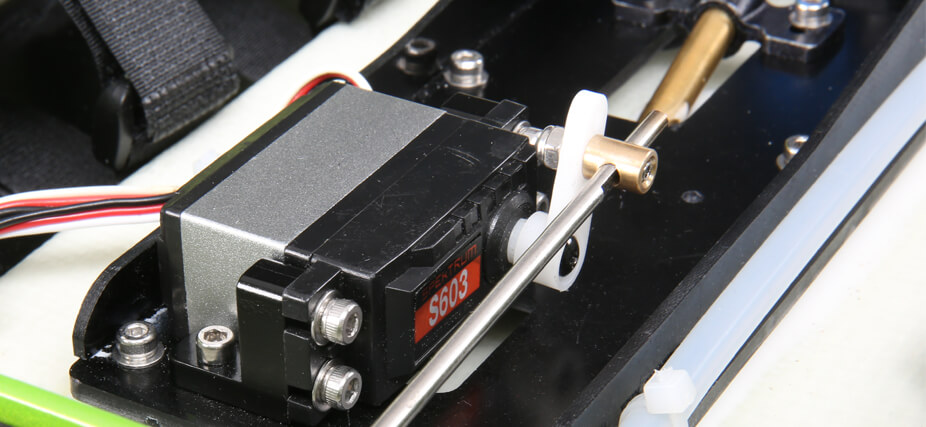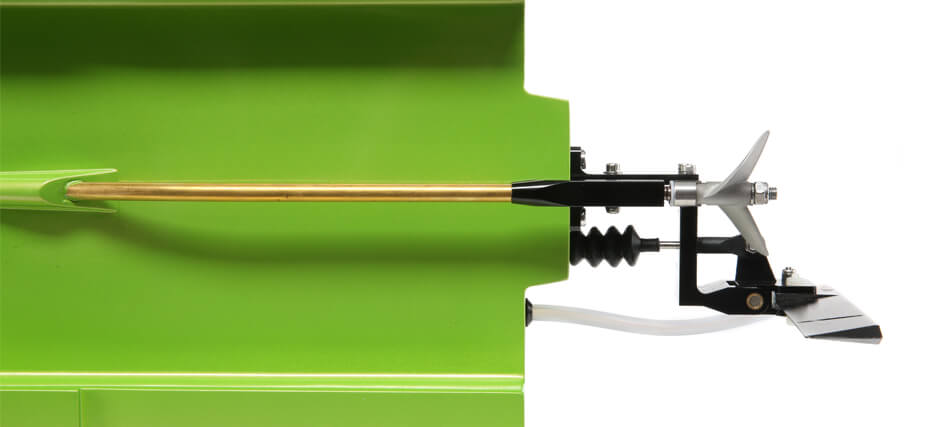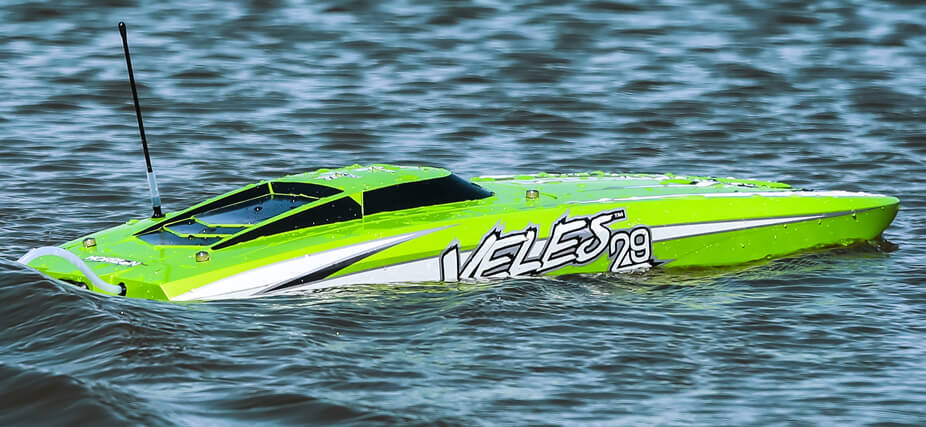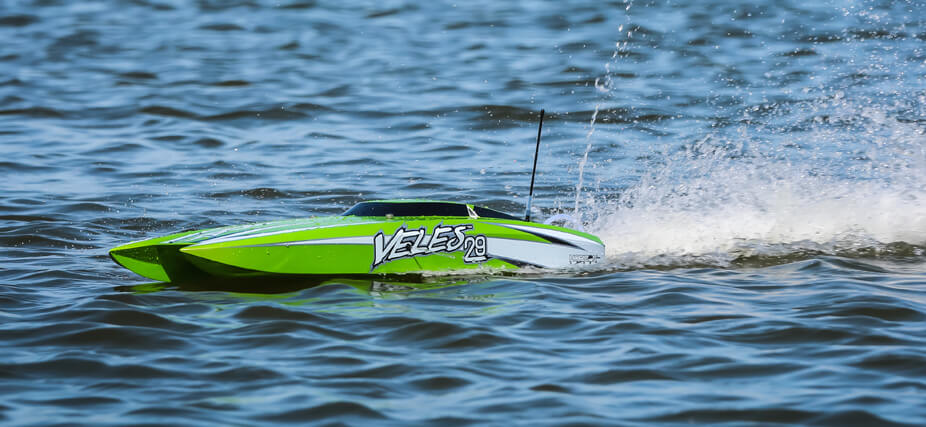 PROBOAT 보트 퀵가이드.
우선 저희 제품 이용을 해주셔서 감사의 말씀 드립니다.
이 퀵 가이드는 숙련자용이 아닌 기본적으로 처음 입문 또는 저희 제품을 처음 이용하시는 분들께
도움이 되고 자 제작된 매뉴얼입니다. 제품마다 차이가 있음을 미리 안내 드리며 용어는 공통으로 사용되는
경우가 많으니 참고 하시면 되겠습니다.
우선 저희 호라이즌 제품은 Team Losi / Vaterra / ECX 제품군으로 이루어 져 있습니다. 각각 조종기는
Spektrum 과 ECX 제품으로 이되어있습니다. 공통적으로 사용되는 조종기 기준으로 설명 드리겠습니다.
RTR 기준 제품 박스 내에 제품의 본체 – 조종기 – 액세사리 가 구성 되어있습니다.
차량에 주 배터리 를 장착 합니다. / 조종기에는 AA 배터리를 하단부에 장착 합니다.

차량의 컨넥터를 연결 합니다.

전원을 켜기에 앞서 조종기를 먼저 켭니다.

조종기에 TH Trim / ST Trim 을 눈금을 확인 하여 중간에 맞춰 놓습니다.

그후 차량을 켭니다. 켜신후 약 2~3초 대기해주세요 (변속기 및 자이로 초기화 시간)

그후 자이로 및 조향 방향 전후진 방향을 확인 합니다.

즐거운 주행을 하시면 됩니다.
조종기 조절 스위치
TH Trim – 전후진의 중립부분 미세 조절합니다. (무조건 중간에 설정합니다.)
ST Trim – 좌우 조향의 중립을 미세 조절합니다. (직진시 한쪽으로 흐르지 않게 조절합니다.)
Reverse 스위치 TH/ST – 조종의 방향을 변경합니다 좌우 또는 전후진의 방향
ST D/R , TH D/R – 조향 의 타각량 조절 또는 전후진의 속도 조절을 합니다.
BIND – 차량과 조종기의 주파수적인 부분을 연결시 사용합니다 (일반적으로 사용하지 않습니다.)
바인딩 방법
ECX 조종기 경우
우선 수신기의 버튼이 있습니다. 누른상태로 전원을 켭니다.

수신기의 LED 가 점멸 합니다.

이때 조종기를 켜주시기만 하시면 바인딩이 완료 되면서 동작 하게 됩니다.
SPEKTRUM 조종기 경우
조종기의 전원이 꺼져 있는 상태에서 수신기에 바인딩컨넥터라는 것을 꼽습니다.(고리 컨넥터)

그후 기체의 전원을 인가 합니다. LED가 빠르게 점멸 합니다.

기체와 약 50Cm 떨어져 있는 상태에서 조종기 에 누르는 버튼 Bind 라는 버튼을 누른상태로 전원을 인가 합니다

정상적으로 바인딩이 완료 되면 동작을 바로 시작합니다.
위 방법대로 하시면 바인딩 부분은 완료가 되오나 만약 잘 안되시는경우엔 기술지원을 받으셔야 하오니 연락 을 주시기 바랍니다.