현재 위치

본 제품은 배터리 충전기가 별도 제품 입니다.
안녕하세요.
프로보트에서 출시한 Zelos 48 고속보트는 6폴 1000kv 브러시리스 모터및 160A 변속기가 탑재되였고 1/5스케일 하이토크서보로 조향을 컨트롤합니다.
스팩트럼DMR방식 DX2E조종기는 조종거리를 충분히 보장해줍니다.덩치가 큰편이여서 호수 혹은 한강에서도 주행할수있습니다.6셀배터리로 주행하셔도 속도가 충분히 빠릅니다./* 3셀 2개 사용
The Pro Boat Zelos 48 Ready to Run Brushless Catamaran has the ability to reach speeds of 55+ MPH out of the box, making it the fastest RTR boat in its class. Faster is always better, and you'll be hard-pressed to find another model that comes close to matching the speed, style and performance of the Pro Boat Zelos 48 catamaran. With an outrageous 1000Kv brushless motor and an ESC capable of handling up to 8S of LiPo power, this monster catamaran delivers the pulse-pounding speed that makes this boat a leader in its class. Featuring a triple-layered fiberglass hull and distinctive trim scheme, combined with its authoritative 1/5-scale high-torque servo, every aspect of the Zelos 48 design has been optimized to deliver superior performance while staying glued to the water.
[방수처리후 바다 주행! 참고용 ]

Features:
Powerful 56mm × 87mm 1000Kv, 6 Pole water-cooled high-torque motor
Formidable water-cooled 160A ESC capable of handling up to 8S LiPo power
Authoritative 1/5-scale high-torque servo
Precision hull constructed from triple layered fiberglass
Twist-lock canopy
Aluminum running hardware and metal propeller
Spektrum™ DSMR DX2e transmitter included
High impact graphics help the Zelos stand out
Waterproof electronics
Boat stand included

Specifications:
Length: 48 in (1245mm)
Beam: 17.3 in (440mm)
Motor Size: 6-pole 1000Kv 56×87mm
Weight: 12.5 lb (7.5kg)
Speed: 55+ mph with 8S Li-Po
Radio: Spektrum DX2E
Speed Control: Dynamite 160A HV 2S-8S
Hull Material: Fiberglass
Trim Scheme Colors: Orange, Gray, White
Prop Size: 1.4×1.90 and 1.4×2.0
Hull Type: Catamaran
Battery: 2 × 11.1V (3S) or 14.8V (4S) 5000mAh 50C hardcase Li-Po w/EC5 connector recommended
Kit/RTR: RTR
Drive System: Flex shaft
Needed To Complete:
(2) 3–4S LiPo Batteries with EC5™ Connector
Li-Po Battery Charger
(4) AA Batteries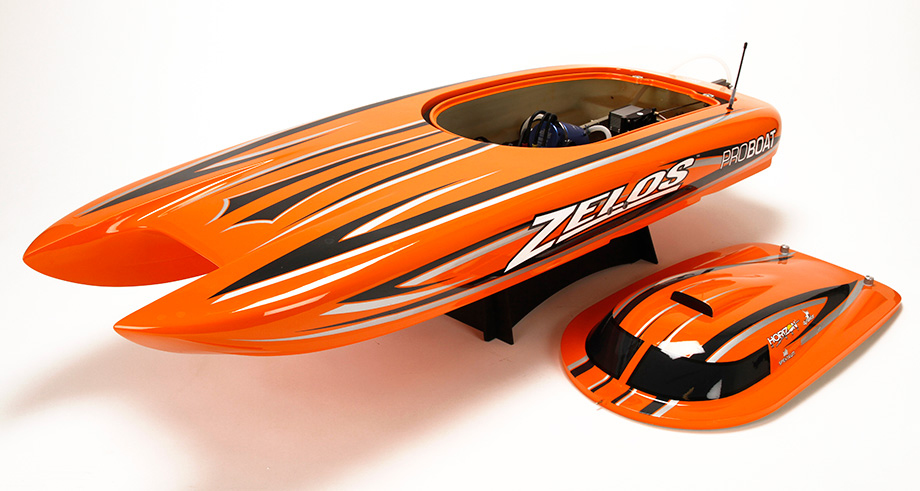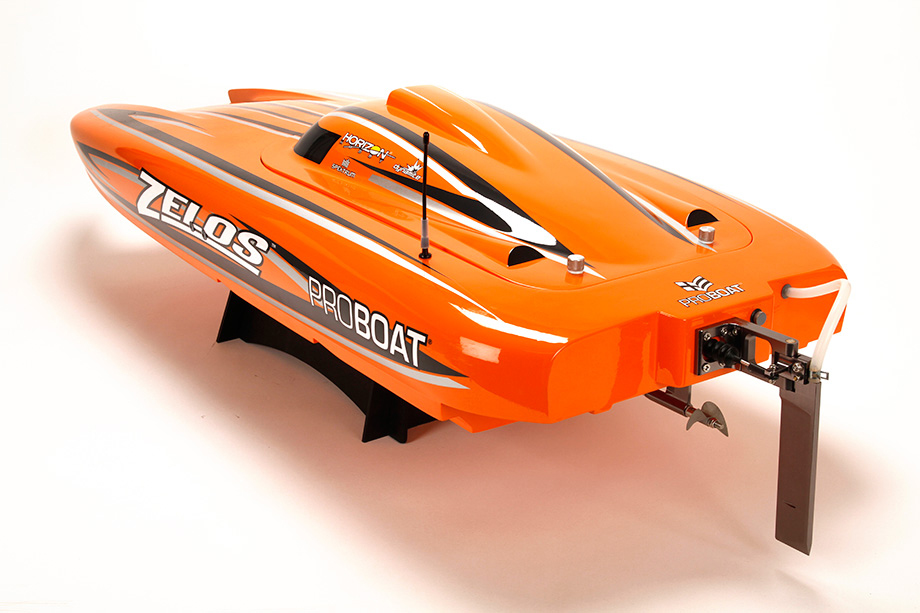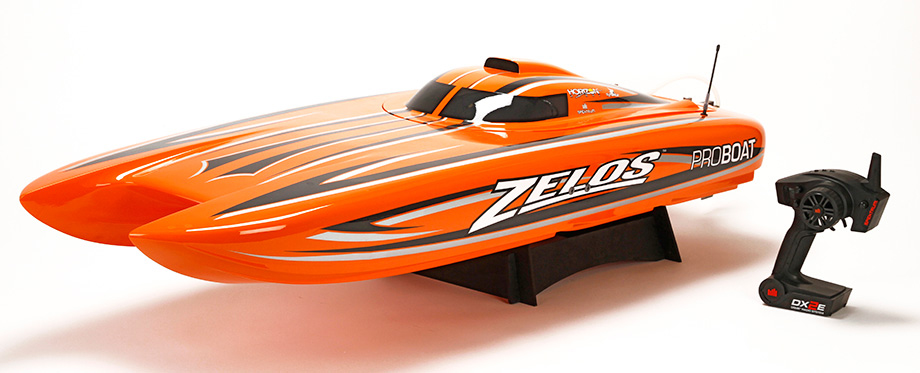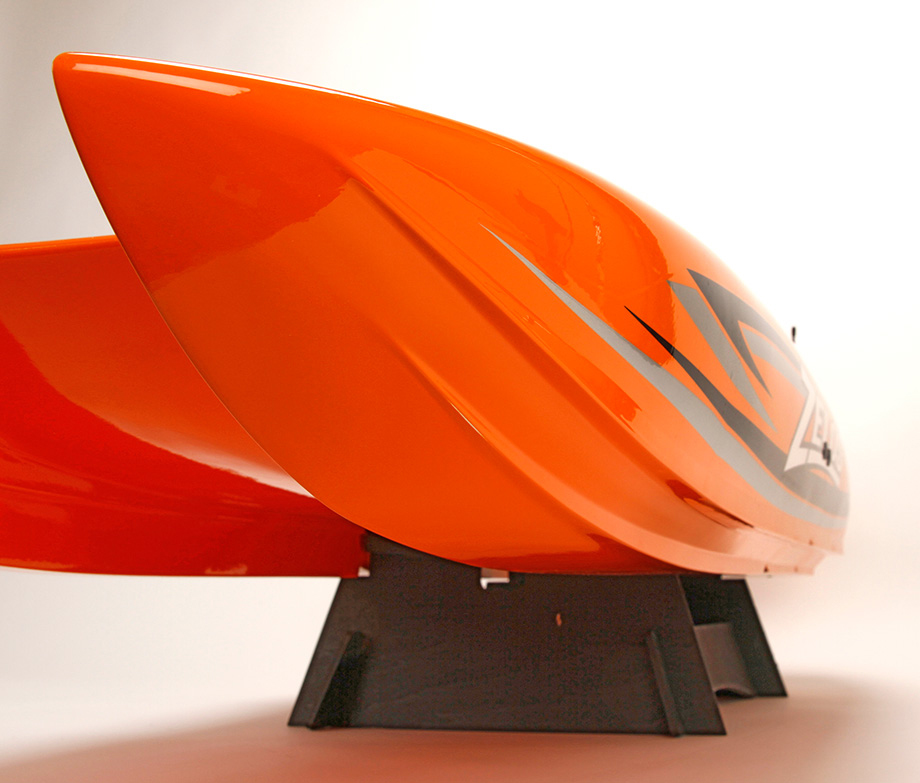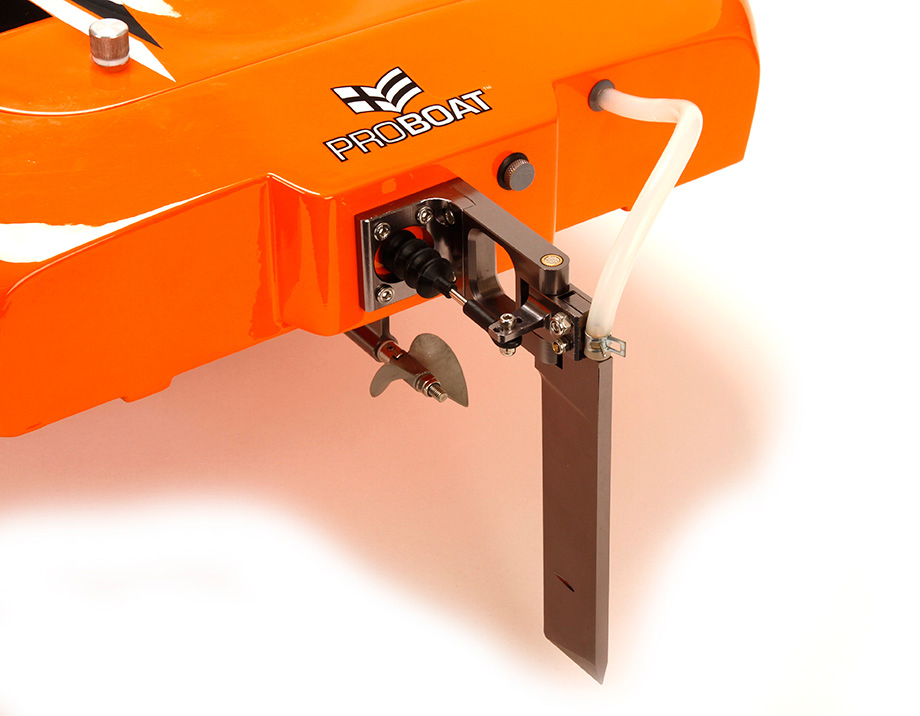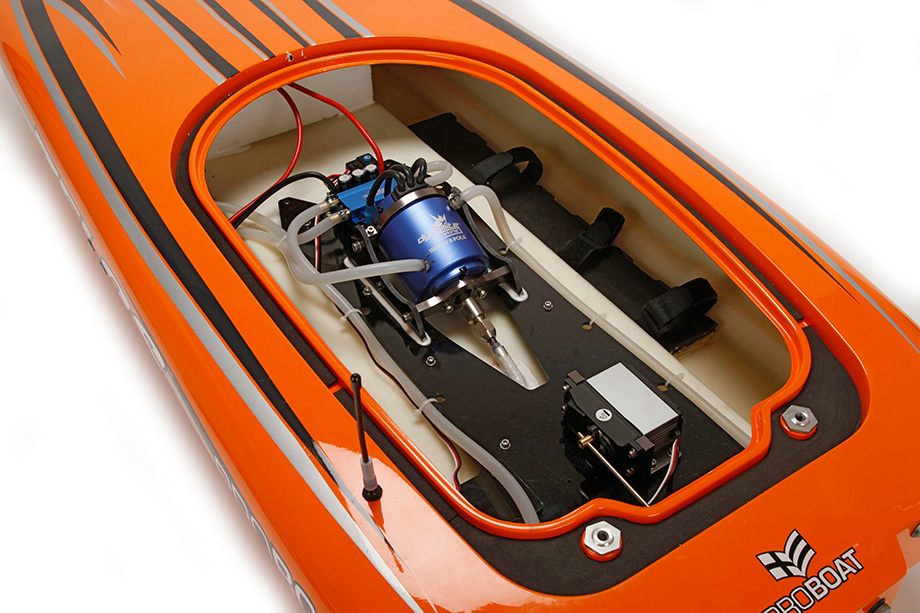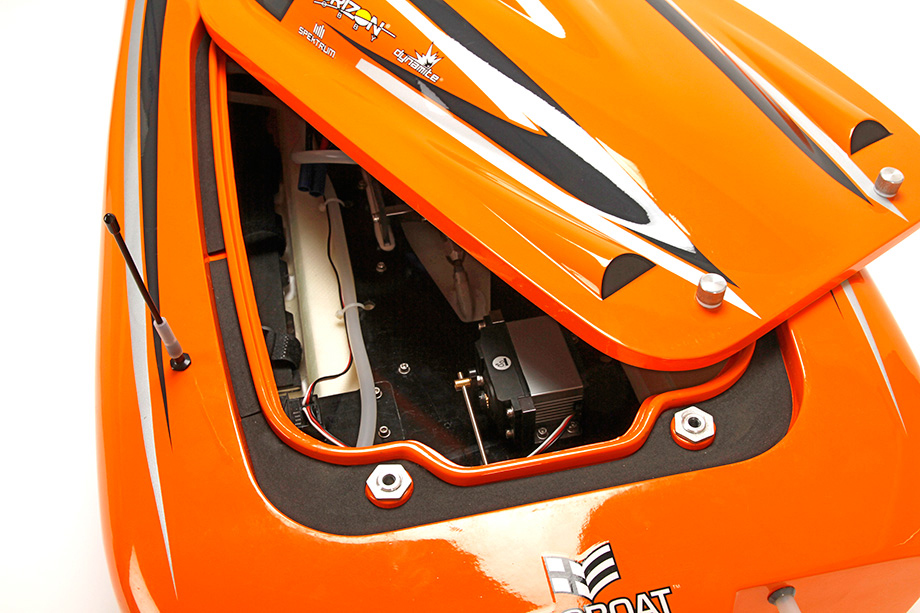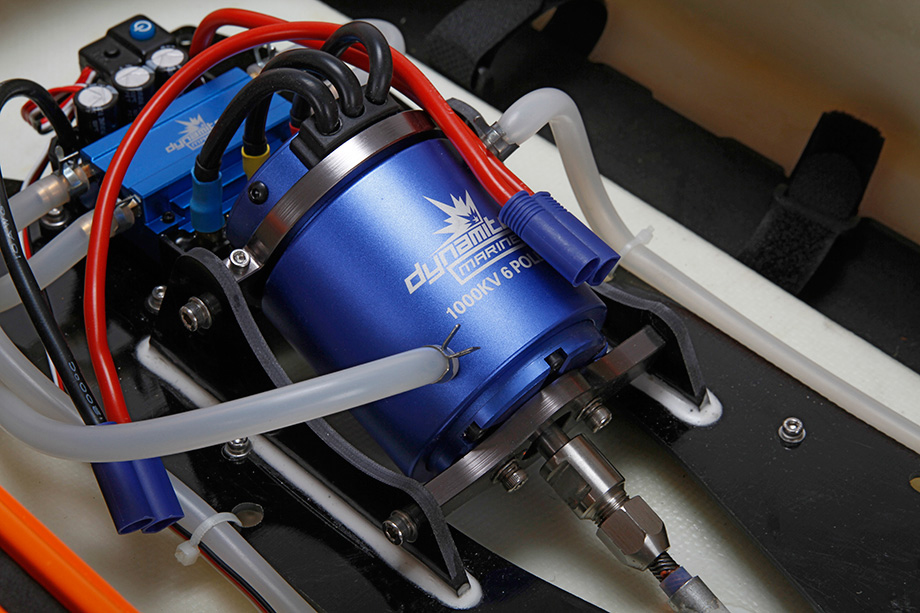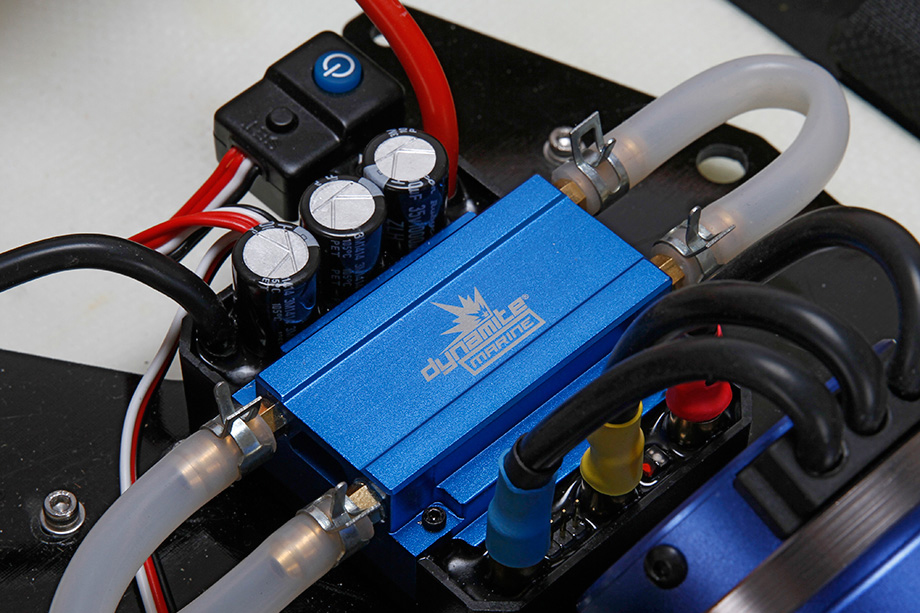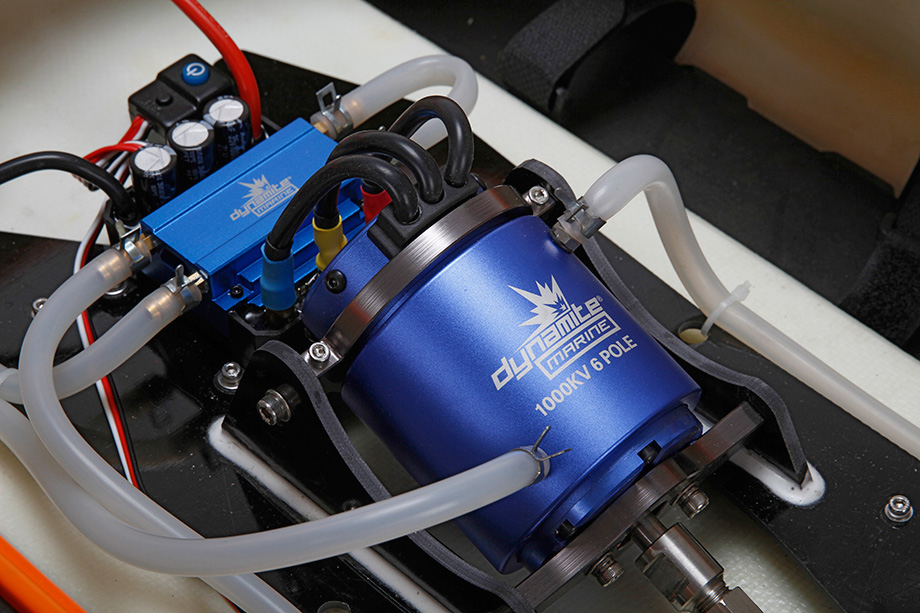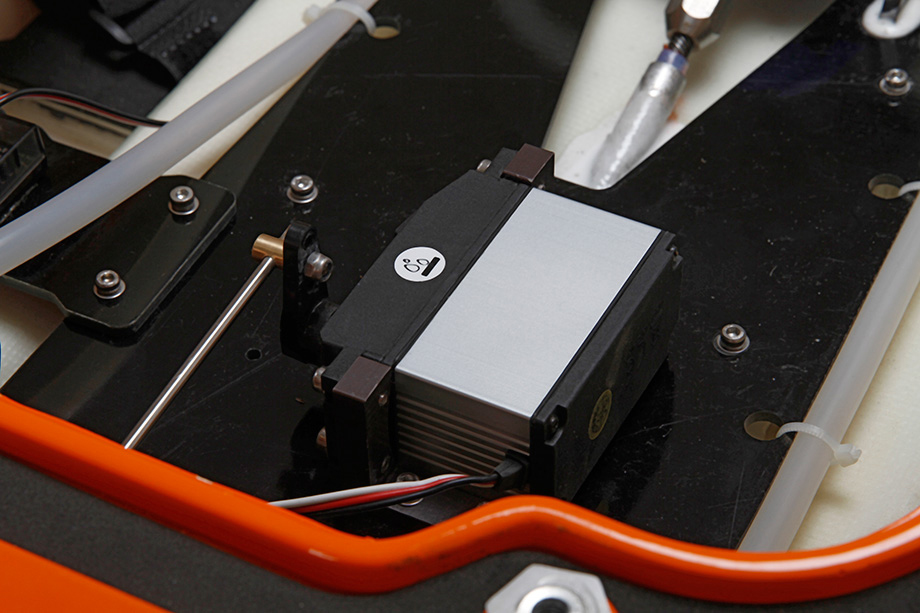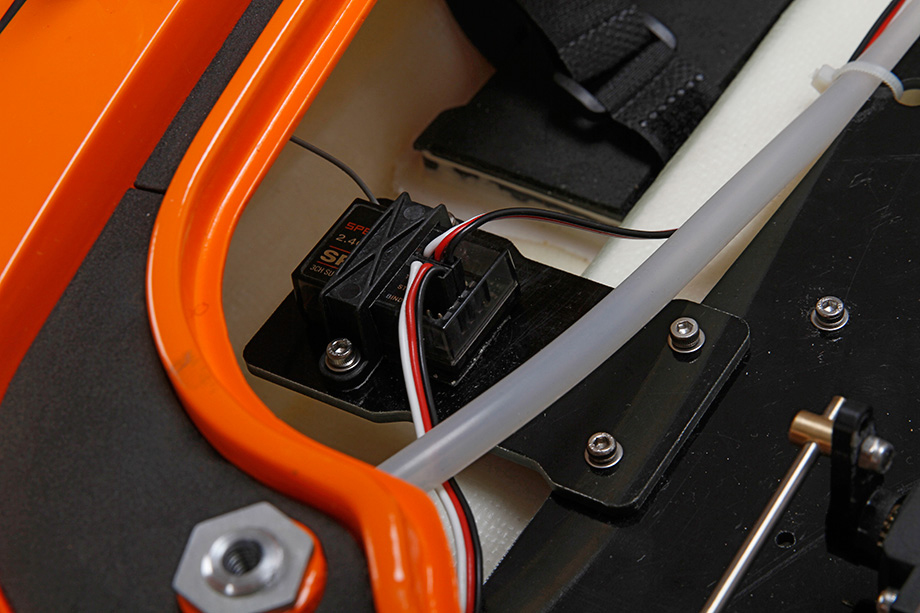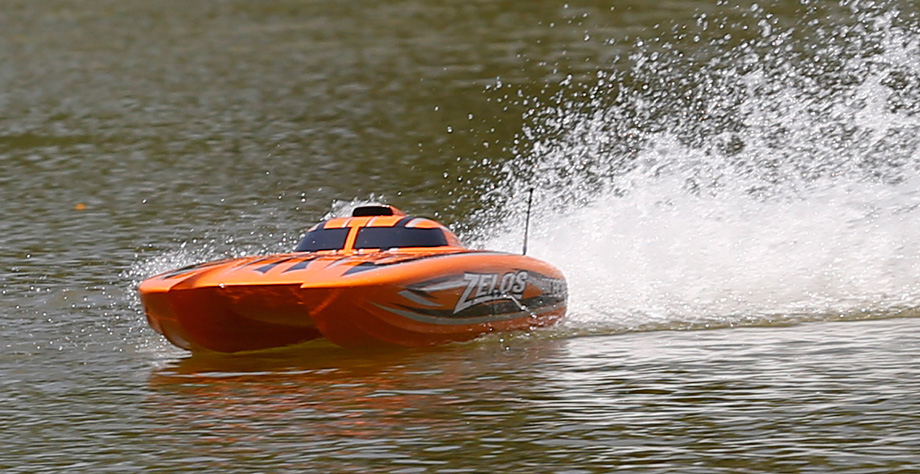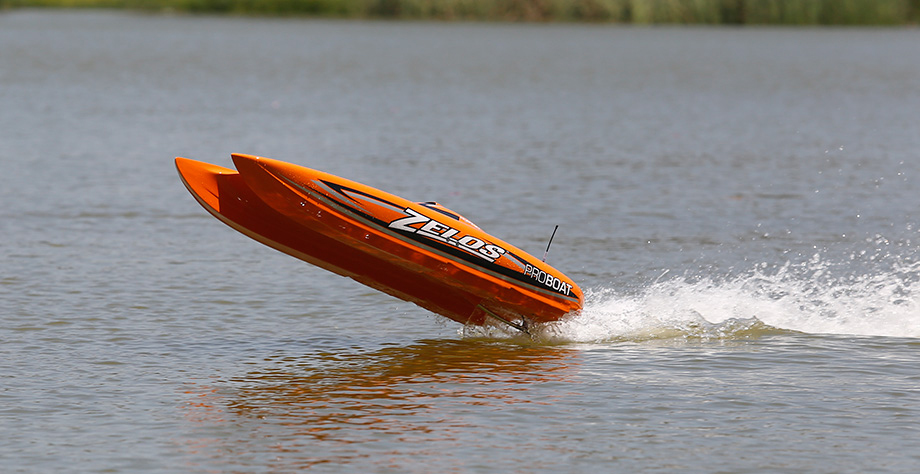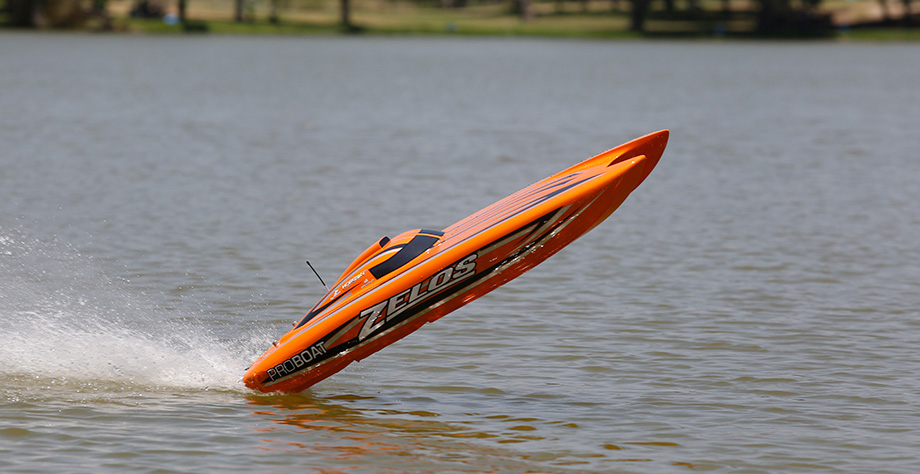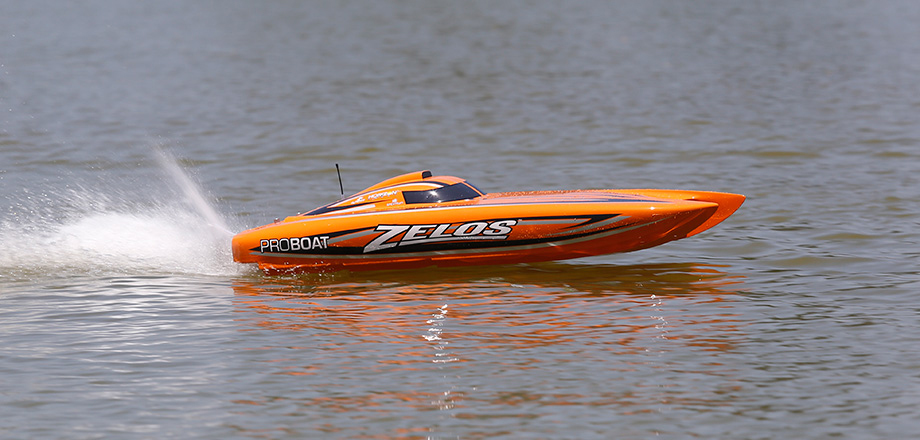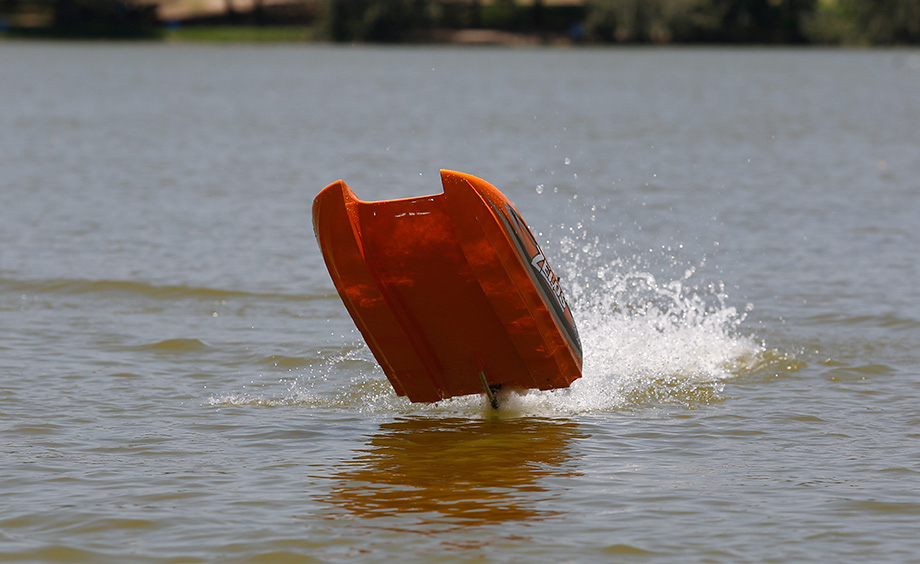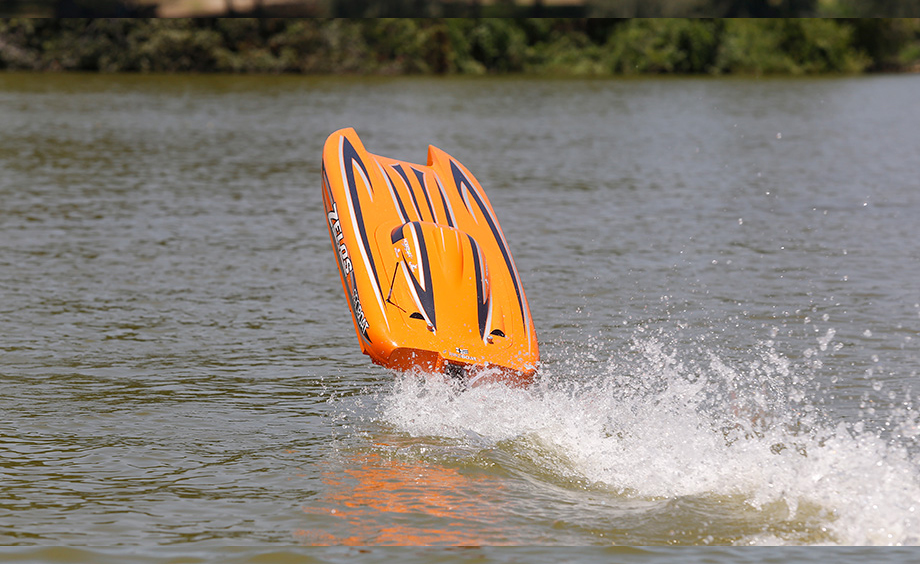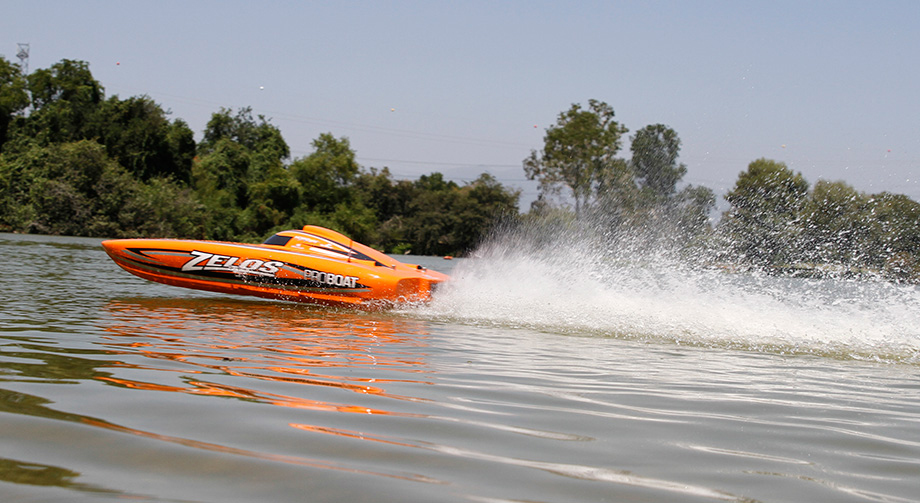 Manual
Features:
Powerful 56mm × 87mm 1000Kv, 6 Pole water-cooled high-torque motor
Formidable water-cooled 160A ESC capable of handling up to 8S LiPo power
Authoritative 1/5-scale high-torque servo
Precision hull constructed from triple layered fiberglass
Twist-lock canopy
Aluminum running hardware and metal propeller
Spektrum™ DSMR DX2e transmitter included
High impact graphics help the Zelos stand out
Waterproof electronics
Boat stand included

Specifications:
Length: 48 in (1245mm)
Beam: 17.3 in (440mm)
Motor Size: 6-pole 1000Kv 56×87mm
Weight: 12.5 lb (7.5kg)
Speed: 55+ mph with 8S Li-Po
Radio: Spektrum DX2E
Speed Control: Dynamite 160A HV 2S-8S
Hull Material: Fiberglass
Trim Scheme Colors: Orange, Gray, White
Prop Size: 1.4×1.90 and 1.4×2.0
Hull Type: Catamaran
Battery: 2 × 11.1V (3S) or 14.8V (4S) 5000mAh 50C hardcase Li-Po w/EC5 connector recommended
Kit/RTR: RTR
Drive System: Flex shaft
Needed To Complete:
(2) 3–4S LiPo Batteries with EC5™ Connector
Li-Po Battery Charger
(4) AA Batteries